11:06 AM EDT, Sat September 21, 2019
Last updated Sep 5, 2019
Vancouver Canucks Free Agency Rumors 2019
Up to the minute news on Vancouver Canucks Free Agency Rumors 2019
Vancouver Courier
The Canucks have made a concerted effort to add top-six forwards heading into next season. Along with Tanner Pearson at last season's trade deadline, Jim Benning acquired J.T. Miller in a trade with the Tampa Bay Lightning, and Micheal Ferland in free agency. Along with those three wingers, the Canucks will be adding another top-six forward to the lineup: Sven Baertschi.
Vancouver Courier
The trickle-down theory of economics has been widely debunked, but that doesn't mean that trickle-down theory can't be applied to other disciplines. Take, for instance, an NHL team's roster construction. That's not the way the Canucks have been building their roster over the last few years. General manager Jim Benning has spent big on bottom-six forwards, dating back to the 2015 trade for Brandon Sutter. Last year, in free agency, Benning signed Jay Beagle, Antoine Roussel, and Tim Schaller for a combined $7.9 million. Even Loui Eriksson, initially signed to be a top-six forward for...
Vancouver Courier
Two of the Canucks' most-used penalty killers last season are no longer on the roster. Markus Granlund led the Canucks' in shorthanded ice time in 2018-19, playing over 183 minutes on the penalty kill, while Ben Hutton was third, with over 158 minutes. Neither one was given a qualifying offer by the Canucks, so both went to free agency, where Granlund got signed by the Edmonton Oilers and Hutton remains on the market.
The Canuck Way
The Vancouver Canucks have had many terrible drafts since 2000, but the players they picked should not go unrecognized. These are some of their post-draft stories. August is the most entertaining time of year to be a hockey fan, isn't it? The draft and free agency are long gone and there is nothing to do […] What ever happened to: The Vancouver Canucks 2003 draft class (Part 1) - The Canuck Way - The Canuck Way - A Vancouver Canucks Fan Site - News, Blogs, Opinion and More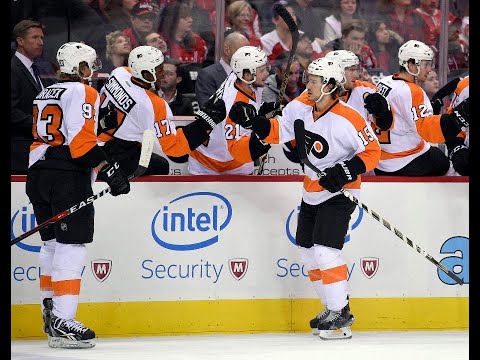 Vancouver Canucks defenceman Michael Del Zotto talks to reporters about free agency, overcoming adversity early in his career, and preparing himself for an upcoming leadership role with the Canucks.