2:48 AM EDT, Wed July 26, 2017
Last updated 1 hour ago
Yoenis Cespedes Injury Update
Up to the minute news and rumors on Yoenis Cespedes's injury
New York Daily News
Yoenis Cespedes broke out of his slump in a big way.
Amazin Avenue
Cespedes finds his groove as the Mets best the Padres La Potencia was in full force last night, as the Mets defeated the Padres by a score of 6-4. Yoenis Cespedes went 3-for-4 last night with three RBIs and a home run night before being double switched out in the seventh inning as an injury precaution. A 'Little League' home run in which Cespedes hit a triple then scored on an error from Wil Myers would cap off Yo's night, leaving him just a single shy of the cycle. Seth Lugo had a quality start, surrendering three runs in the second inning on home runs to Hunter Renfroe and Allen...
The Sports Daily: Metstradamus
Zack Wheeler hit the disabled list for the second time in about a month, this...
New York Daily News
And the injuries keep coming.
New York Daily News
Yoenis Cespedes felt a cramp in his right hamstring as he tried to make a sliding catch on the final play of the Mets 3-2 loss.
The Sports Daily: Metstradamus
When Yoenis Cespedes returned from the disabled list, it appeared that the odd man out...
Amazin Avenue
Your Tuesday morning dose of New York Mets and MLB news, notes, and links. Meet the Mets Michael Conforto suffered a left wrist contusion during Sunday's game against the Giants, but the injury isn't expected to keep him out of action for long, if at all. Yoenis Cespedes needs to make up about a half-million votes in the next few days to overtake Marcell Ozuna for the third outfield spot in the All-Star Game. David Wright is still hoping to make a comeback. Curtis Granderson has been red-hot during the month of June. While the Mets were in San Francisco, Matt Harvey was out in the...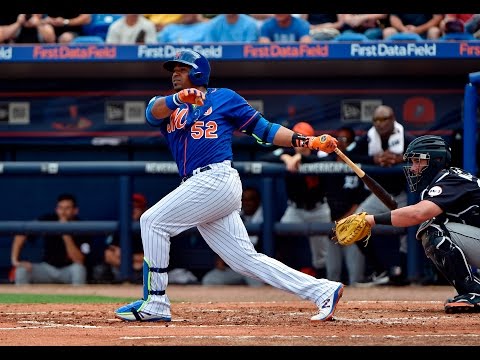 SNY's Mets Talk Live crew discusses a hot start to spring training for New York Mets slugger Yoenis Cespedes, and his goal to win MVP in 2017.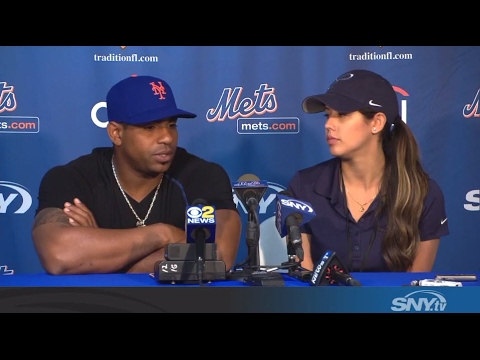 Yoenis Cespedes thinks that the New York Mets have a good chance to compete for a championship if they stay healthy, and he's excited that he signed a long term deal with the team.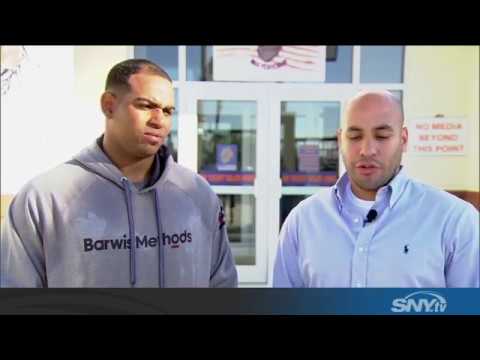 New York Mets outfielder Yoenis Cespedes is in Port St.Lucie for an early start to spring training, and talks about the comfort he has with the organization after signing a long-term deal.