5:38 PM EDT, Wed September 20, 2017
Last updated Sep 11, 2017
Yoenis Cespedes Injury Update
Up to the minute news and rumors on Yoenis Cespedes's injury
Amazin Avenue
Can you name every Met to post a slugging percentage of at least .500 in a season? Before losing their key offensive players to trade and injury, the Mets were a prolific power-hitting team in 2017. In fact, among the team's everyday players, four of them—Michael Conforto, Yoenis Cespedes, Lucas Duda, and Jay Bruce—were slugging over .500 before their respective seasons with the Mets came to an end. For this week's Mind Boggler, we're asking you to name every player in Mets history to slug over .500 in a single season Every Met with a single-season slugging percentage of at least...
Washington Times
WASHINGTON (AP) - The New York Mets have placed outfielder Yoenis Cespedes on the 10-day disabled list with a strained right hamstring and activated infielder Jose Reyes. Cespedes was injured running the bases in the first inning Friday night. General manager Sandy Alderson said Cespedes' "season is in jeopardy." The ...
Washington Times
WASHINGTON (AP) - New York Mets left fielder Yoenis Cespedes left Friday night's game at the Washington Nationals in the first inning with a right hamstring strain. The latest in a relentless string of injuries for the New York Mets occurred with Cespedes running the bases on what turned out ...
Amazin Avenue
Your daily dose of New York Mets and MLB news, notes, and links. Meet the Mets The Mets fell to the Diamondbacks 3-2 for their ninth loss in 11 games. Adding injury to insult, Michael Conforto left the game with a shoulder injury and could be out for the season (more on this later). Yoenis Cespedes was an offensive bright spot, hitting 2-for-3 with a double, a homer, and two walks. Robbie Ray struck out nine Mets in five innings, surrendering one run in his first game since taking a line drive off the head. Choose your recap: AA short and long, Times, Daily News, Post, Newsday,...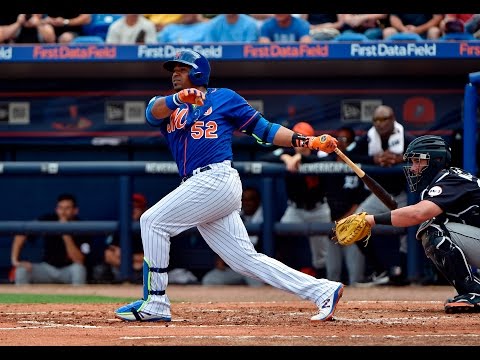 SNY's Mets Talk Live crew discusses a hot start to spring training for New York Mets slugger Yoenis Cespedes, and his goal to win MVP in 2017.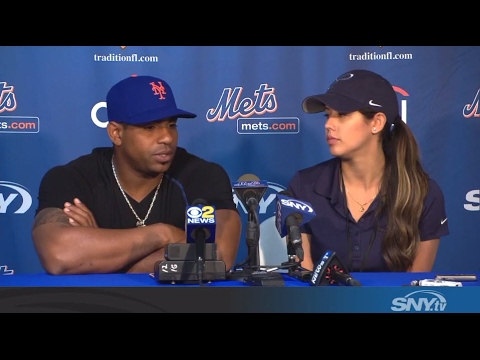 Yoenis Cespedes thinks that the New York Mets have a good chance to compete for a championship if they stay healthy, and he's excited that he signed a long term deal with the team.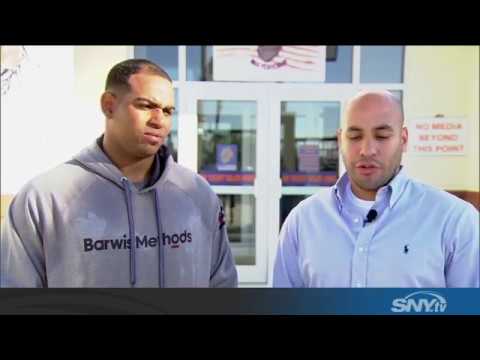 New York Mets outfielder Yoenis Cespedes is in Port St.Lucie for an early start to spring training, and talks about the comfort he has with the organization after signing a long-term deal.